Crowsnest Challenger Modular Home by Conquest Manufacturing Ltd
This is a green modular prefab house, produced by Conquest Manufacturing Ltd., used as cottage on a serene hillside site in Crowsnest Pass, Alberta. The location has very beautiful view of the mountain and the historic Frank Slide.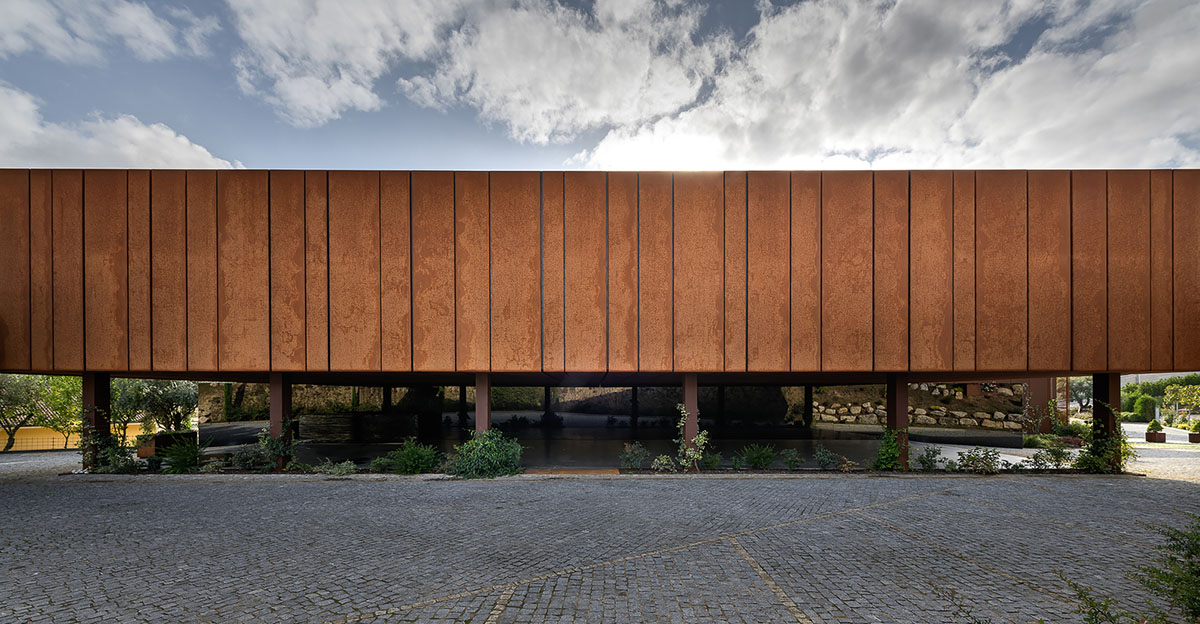 This prefab cottage consists of three modules, has 110 sq m area. It was designed with several green features and may provide good fusion to the environment Korten. The exterior is clad with unfinished Corten steel, welcoming natural corrosion and a weathered patina.
The interior uses birch and fir plywood. Corrugated galvalume is also used at the bathroom, and some other unique materials are used, such as cattle trough that is converted as the bathtub. A Carson dual-flush toilet is also used. Big glass windows are available to maximize the view and natural lighting from the dining room to the living room.
Two type of bedrooms are available, the single bed type and the bunk bed type. There are also covered deck and an upstairs tatami room adjacent to the rooftop deck.
This house was designed to be operated with less 30% energy than the typical house at the site. This house was designed without any cooling system available, instead of the natural cooling system, the warm air rising up the stairwell through windows in the tatami room.
The house is also completed with R30 floor insulation, R30 wall insulation, and R50 roof insulation. Roxul mineral wool is also used to support the double wall insulation. The windows are a tripane, low-E, argon-filled version from Jeld-wen. Skylight is also available to provide natural lighting. The floor finishing can be chosen from organically-grown ebamboo or eco-friendly carpet. This house uses Energy Star program to measure the energy consumption. Several other green features can be provided as long as they are needed by the client.
This house was designed to fit with the user's needs. That's way there are no two challenger houses exactly the same.
One of the key benefits to this approach is the speed of the build – the benefits of a modular approach (joining shipping cans together) is that the build time is rapid – so rapid in fact its typically done in a fraction of the time that a standard home build would take.
Obviously there are some similarities with a standard home build – typically you'll require foundations to be laid – you'll need services for plumbing and electricity. There maybe local building regulations that you'll have to comply with and as is the case with most of us your new home will need financing.
In Summary shipping container homes are certainly an answer to many of the problems associated with home building and offer a environmentally friendly approach to reusing existing materials for a startling alternative function!